Serving Palm Springs, FL and Surrounding Areas
Roof Repair Service in Palm Springs, FL
Restore the integrity of your roof with the roof repair service from A and J Roofing Contractors, Inc. in Palm Springs, FL. If your roof has been damaged by a storm or an accident, you need repairs as soon as possible to minimize the damage. The quick, thorough repair services offered by our locally owned and operated company will get your property back to normal.
Protect Your Roof & Belongings
Storms can strike your home at any time, leaving your roof damaged and dangerous. Thunderstorms, tornadoes, and hurricanes are a constant threat, and your roof and its supporting elements can also be damaged by small animals. Our professional repair services are designed to remedy the damage to your roof regardless of the cause.
After inspecting your roof, we'll provide a free estimate before we start the project. You'll get the highest quality work at the most competitive rates in the area. Call us today to schedule an appointment.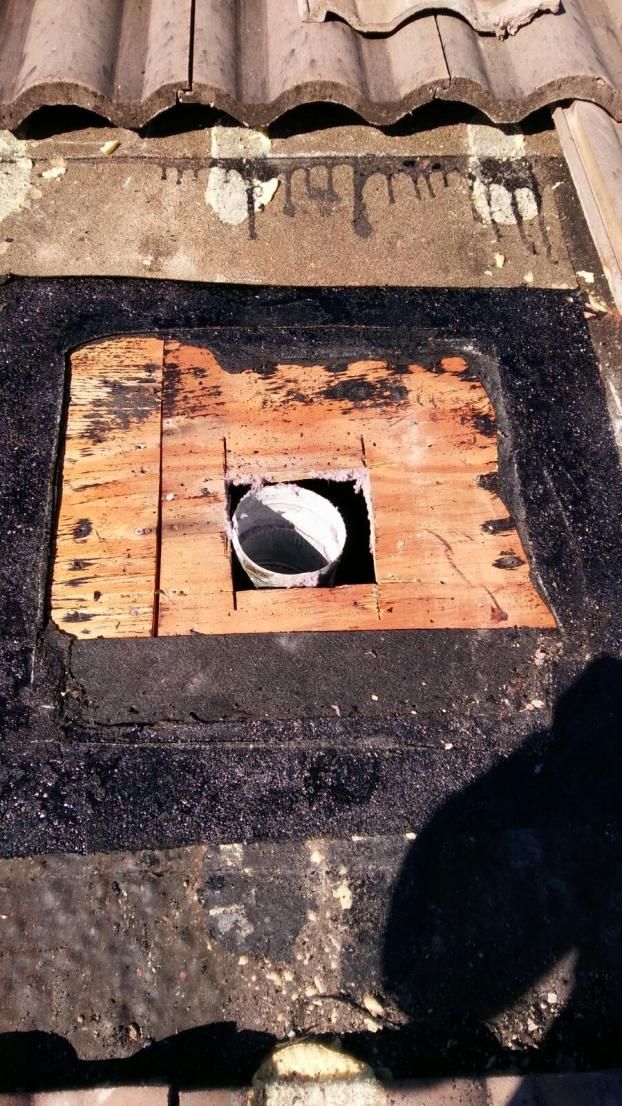 Armando and his crew were a pleasure to work with. They completed the metal roof on my patio when they promised, and at a reasonable price. They were pleasant and accommodating to my schedule.

Guys did a great job fixing my roof at a excellent price would recommend them to anyone

A&J roofing did an excellent job repairing our flat roof. Aremando & his crew were prompt and professional, reasonable priced and left the yard neat. We would highly recommend their services to anyone.

Great service and awesome team

- Zubaer Hussain. 6/24/2019

A and J did my roof and my neighbors. We love him! Definitely recommend him to everyone!

- Lindsay Reagan PA. 3/25/2019

Best roofing company in WPB. Very reliable e affordable too. They did an amazing job replacing my entire flat roof in the French Quarters. Roberto.

- Minions Rule. 11/19/2018

Hole in my roof, raining everyday. Signed Friday, brought a deposit on Saturday, they got a permit, I live in a historical district in 7 business days. The permit for the main roof 16 months ago took 3 months. This is better.

- Gary Ferrara. 5/20/2018

I have a 1925 home with a flat/barrel and tile roof combination. Many roofers wouldn't touch it. Then the hurricanes hit our area and it became more impossible to find a good roofer - until A and J Roofing. After almost a year of searching and six roofing estimates, I was referred to A and J Roofing by a friend. I reached out to them on an evening prior to close. They immediately responded and were on my roof assessing the next morning. I vetted the company and spoke at length with the owner about my situation and he answered my questions. I needed a new flat roof and repair of the other. The rates were competitive and the process could not have been easier. They were very easy to work with and they did a great job!! They were very respectful of my home and yard; after the work each day, you never would have known that they'd been there. From my experience, I would not hesitate to recommend them.

A and J Roofing came out fixed our flat roof over a weekend. They fixed everything as described and then some. Extra materials were needed to fix our issue and there were no additional charges. Top quality work, highly recommend A and J Roofing Contractors.

- Maxine Allen. 5/12/2018

In my particular experience, 5 Stars may not be high enough praise. Armando and his company could not have provided better service -- an outstanding contractor. My initial inquiry was returned promptly, an inspection, expert analysis and estimate was provided and work completed as per his agreement without delay. I cannot imagine anyone who needs roofing services will find a better solution. I wholeheartedly recommend A and J Roofing Contractors.

- Louis Stevens. 5/12/2018

Armando is very professional, he arrived early and got the job done in a timely manner. Great customer service and he explained in detail what the problem was and has very affordable rates. He even fixed some issues for me free of charge. Highly recommend A&J Roofing. I won't let another company touch my roof.

- Keith McIntosh. 5/6/2018

A&J did a beautiful job on our roof at a very competitive price.

A&J roofing Permitted , showed up and diligently finished the project on my roof they worked cleanly efficiently and quickly I would recommend them any time

We received many roof estimates after Hurricane Irma. When you are dealing with an insurance claim after a natural disaster things don't move quickly, Armando took the time to answer my questions and gave me one complete estimate without any other hidden costs. When we hired him, he arrived early on the start date and his crew worked efficiently the entire time. They did a great job and I would hire them again. Thank you A & J Roofing for exceeding our expectations.

- Gina Proscia. 1/22/2018

The quality's of service and customer support that you will get from this company is in a class by itself. I've have contacted several companies and no one even comes close to A&J Roofing when it comes to promptness, quality of work and rates. I wold recommend them to anyone. Definitely have a customer for life.

- Elizabeth Perez. 1/16/2018

Armando was very nice and professional. He kept his word on everything he said he would do and even went an extra mile helping us out with some other tile at the house. I would highly recommend him and his company.

- Marleny LaPola. 1/9/2018

thank you for all my customers for give us a 5 star reviews

- A and J roofing contractors. 11/3/2017

Armando is wonderful and so is his crew. I would recommend his company to anyone needing a roof!

- Erica Petersen. 9/17/2017

Very happy with A and J roofing. Armando and his team were efficient and great to work with. The roof is water tight and he did a nice retrofit for the new roof standards. Absolutely would recommend this company for roof replacement. Great operation!

- Great New_Products. 7/4/2017

First off I was in desperate need of a new roof. I called a couple of roofing contractors for quotes and was surprised to say the least, of the estimates when they did show up. I searched for reviews but didn't see any. I then looked for another contractor and saw A and J roofing contractor and called to get another quote. Armando returned my call quickly and we scheduled for the following day. Armando called later and said he was doing another roof nearby and could come over. He inspected the roof and gave me a quote explaining everything that they needed to do. I can honestly say he was the lowest. I'm big on reviews and I read all I found. They were all positive and I agreed to have them do the roof. Armando kept in contact throughout the process from permit to end. The crew was fantastic. They worked so hard from the beginning to end. You would not be able to tell the roof was being replaced if you didn't see them on it. They cleaned up after each day!! They did a lot of extras since the roof was in disrepair. The roof looks fantastic!! I would definitely recommend them and you will not be disappointed! - [ ]

- Robert Kniffin. 5/24/2017

Quick service. Very professional. Recommended the best solution at a fair price. I'd definitely recommend.

- Tariq Bacchus. 4/4/2017

Armando and his team are great. They are professional and they deliver on time. As soon as the permit was issued they got the job done in 2 days. I will be using A and J Roofing again and I highly recommend them to anyone.

Roofing Company arrived on time and did the work quickly and completely. I would definitely recommend them.

Working with Armando of A and J Roofing was a very professional and flawless transaction from beginning to end .. Great work ethics. I would highly recommend them and refer him future customers and clients . I did my homework and he/they came out on top . Thanks again for a great job well done. Stacy Guerra Coldwell Banker

From beginning to end Armando and A & J Roofing were very professional. They were very knowledgeable about the work and all the city permits involved. They finished the work in the time the estimated. We will definitely recommend A & J and will use them for any future roof related work.

- Bernardo Alzate Nursery. 11/1/2016

He did great job no leaking at all. I'm so thankful and definitely referring A and J to other people. He was so nice and knowledgeable about my type of roof and for him to come help me on his birthday and went straight to work I'm forever grateful. I found my go to guy.Honest company.

- Melika Smith. 7/27/2016